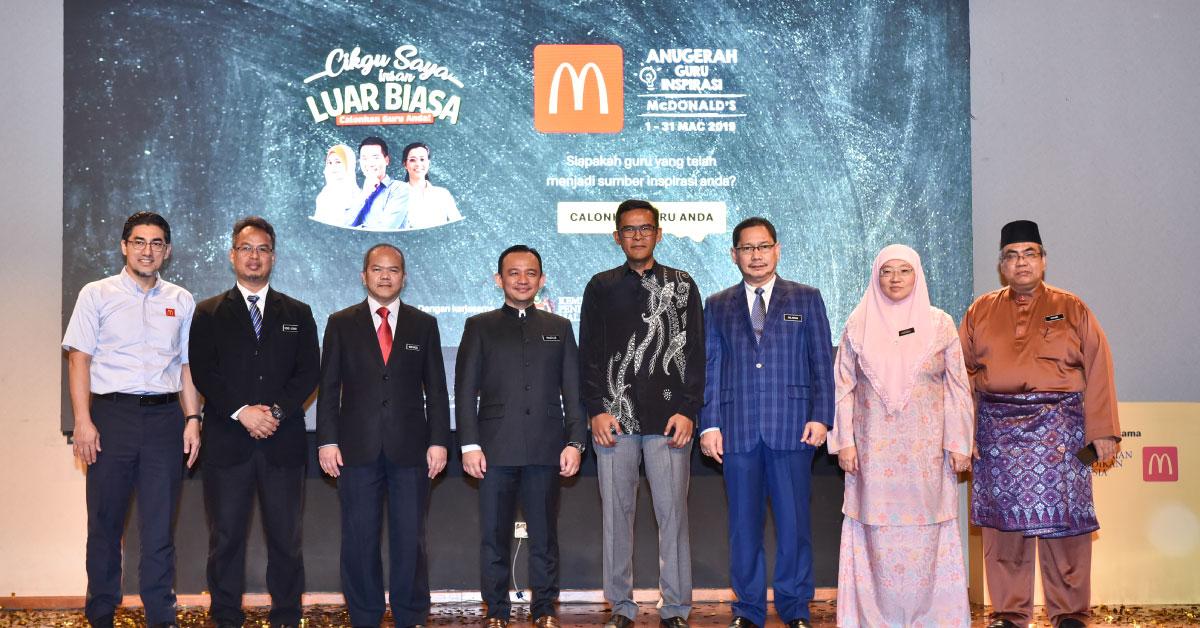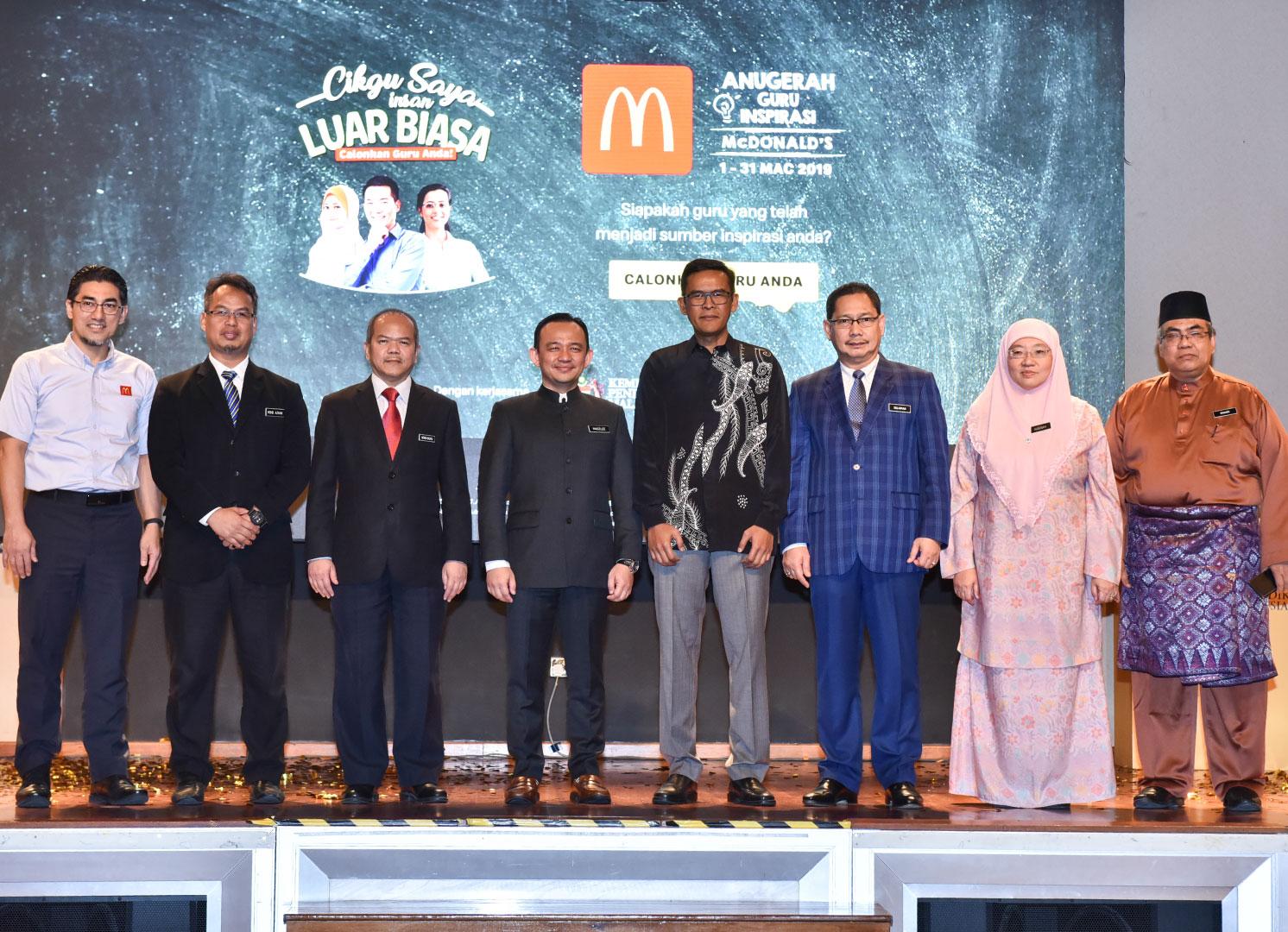 PUTRAJAYA, 1 March 2019 – After resounding results and feedback last year, McDonald's Malaysia is honouring teachers in its third year running the annual Anugerah Guru Inspirasi (AGI) McDonald's and is calling for nomination submissions nationwide starting today. The award gives recognition to teachers who have gone beyond the call of duty in nurturing students and inspiring them to do better.
Anugerah Guru Inspirasi McDonald's received 3,000 submissions from Malaysians in 2018 while the year before was 1,000 entries. From the 3,000 nominations last year, 25 teachers were accorded with the award for their exceptionally inspiring stories in nurturing the nation's students. In anticipation of National Teachers' Day on 16 May 2019, McDonald's looks forward to receiving more heart-warming entries this year which will inspire educators, parents, and students alike.
"At McDonald's Malaysia, we take pride in engaging and giving back to the community. Anugerah Guru Inspirasi McDonald's is an example of the many initiatives that exemplify our commitment to make a positive impact in the communities that we live and operate in," said Managing Director and Local Operating Partner of McDonald's Malaysia, Azmir Jaafar.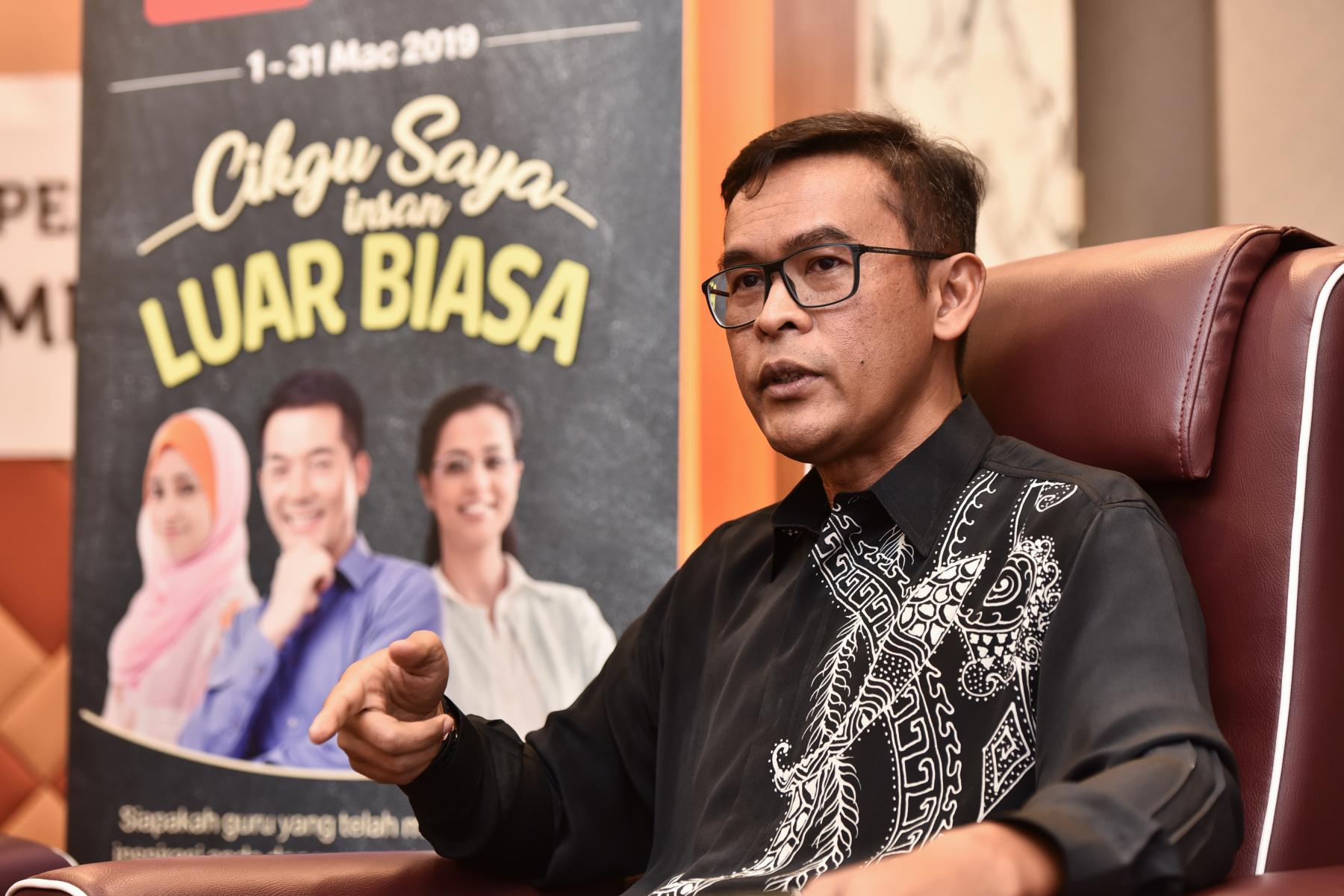 "Anugerah Guru Inspirasi McDonald's is dedicated to the community of educators who work diligently every day in facilitating the learning process of our future generation, while building a solid foundation that eventually leads to a strong and bright nation," added Azmir.
Education Minister Dr Maszlee Malik who launched Anugerah Guru Inspirasi McDonald's 2019 said the award recognises not only the hard-work teachers put into their profession, but the commitment and dedication that drive these teachers to go the extra mile beyond teaching from textbooks.
"Teachers are the backbone of the country's education system, and teachers who exceed expectations and do more than what is asked of them deserve special acknowledgement. It is this kind of dedication that is instrumental in shaping the mindset and self-esteem of students. These are the elements that are so important in building a strong foundation of one's character," added Dr Maszlee.
"I hope Anugerah Guru Inspirasi McDonald's is able to spur teachers on to do their best inside and outside the classroom. I also hope we as society continue to honour our teachers for their endless unselfish deeds in making a lasting and positive impact on the students who shall become tomorrow's leaders."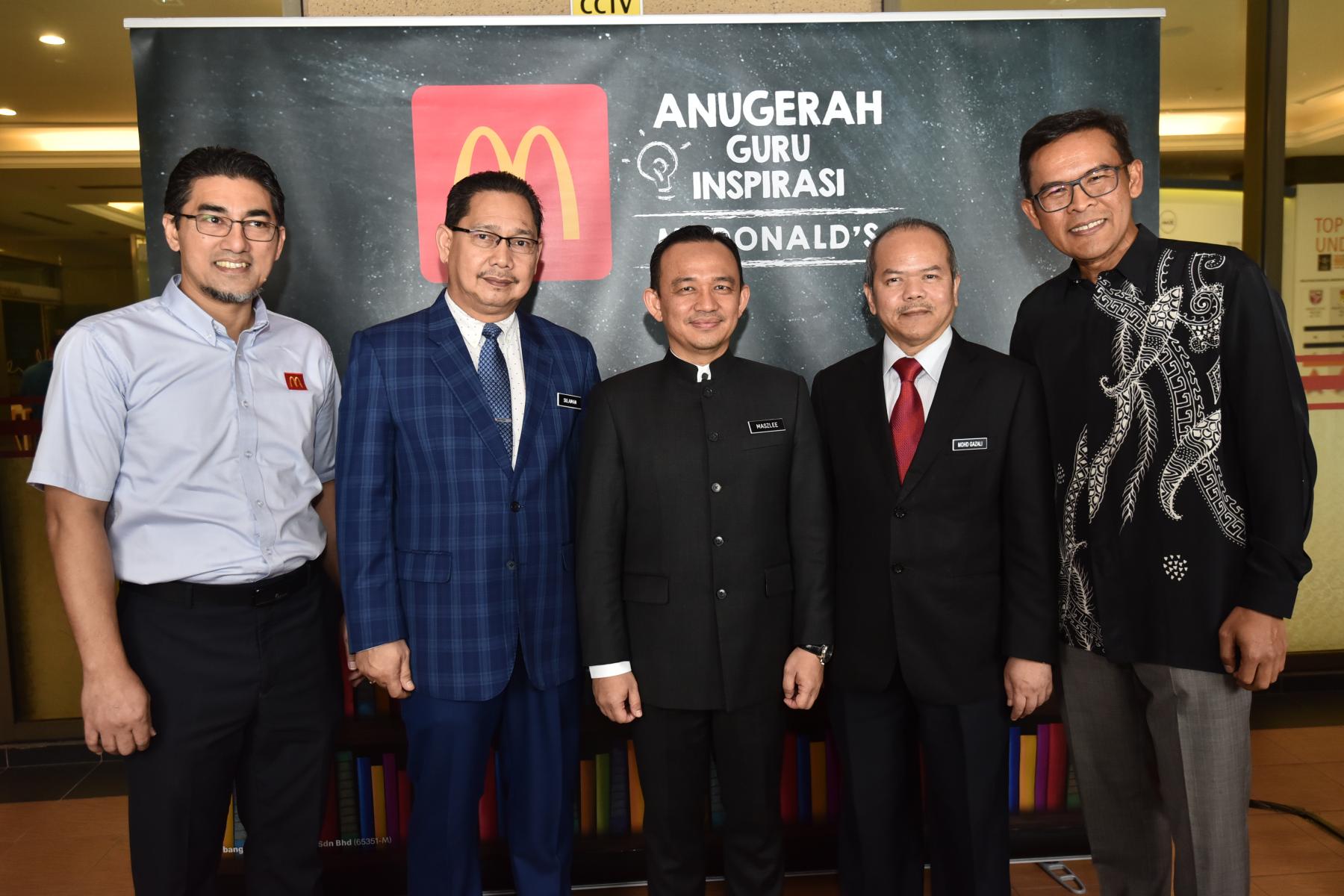 Each chosen recipient of Anugerah Guru Inspirasi McDonald's will receive RM5,000 in cash, a trophy, sash, and certificate of recognition at a ceremony organised by their respective schools in conjunction with Teachers' Day.
Malaysians who nominate the awarded recipients will also be acknowledged for their contribution with RM200 worth of McDonald's gift certificates.
The selection criteria in identifying the chosen teachers include improving the academic performance of the students, employing innovative and out-of-the-box methods of teaching, going beyond the call of duty to assist students, and last but not least, the positive impact the teacher has had on students.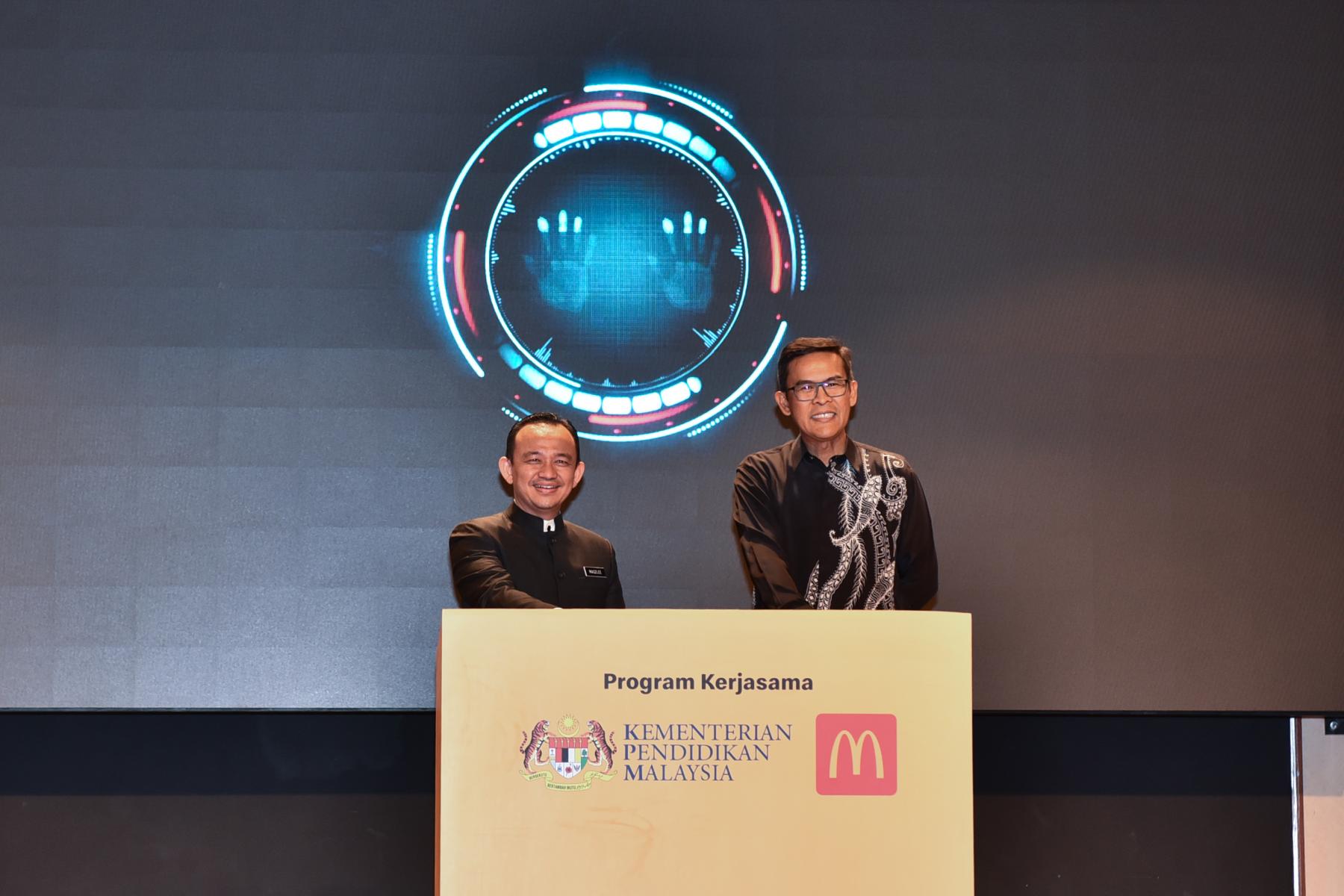 Selected recipients of the award will be identified meticulously by a panel of judges consisting of representatives from McDonald's, the Ministry of Education, and the media.
"Malaysians have collectively shared thousands of uplifting stories about their teachers through the award nominations over the past two years. I hope that this enthusiasm will be continued on in this year's edition of Anugerah Guru Inspirasi McDonald's," said Azmir.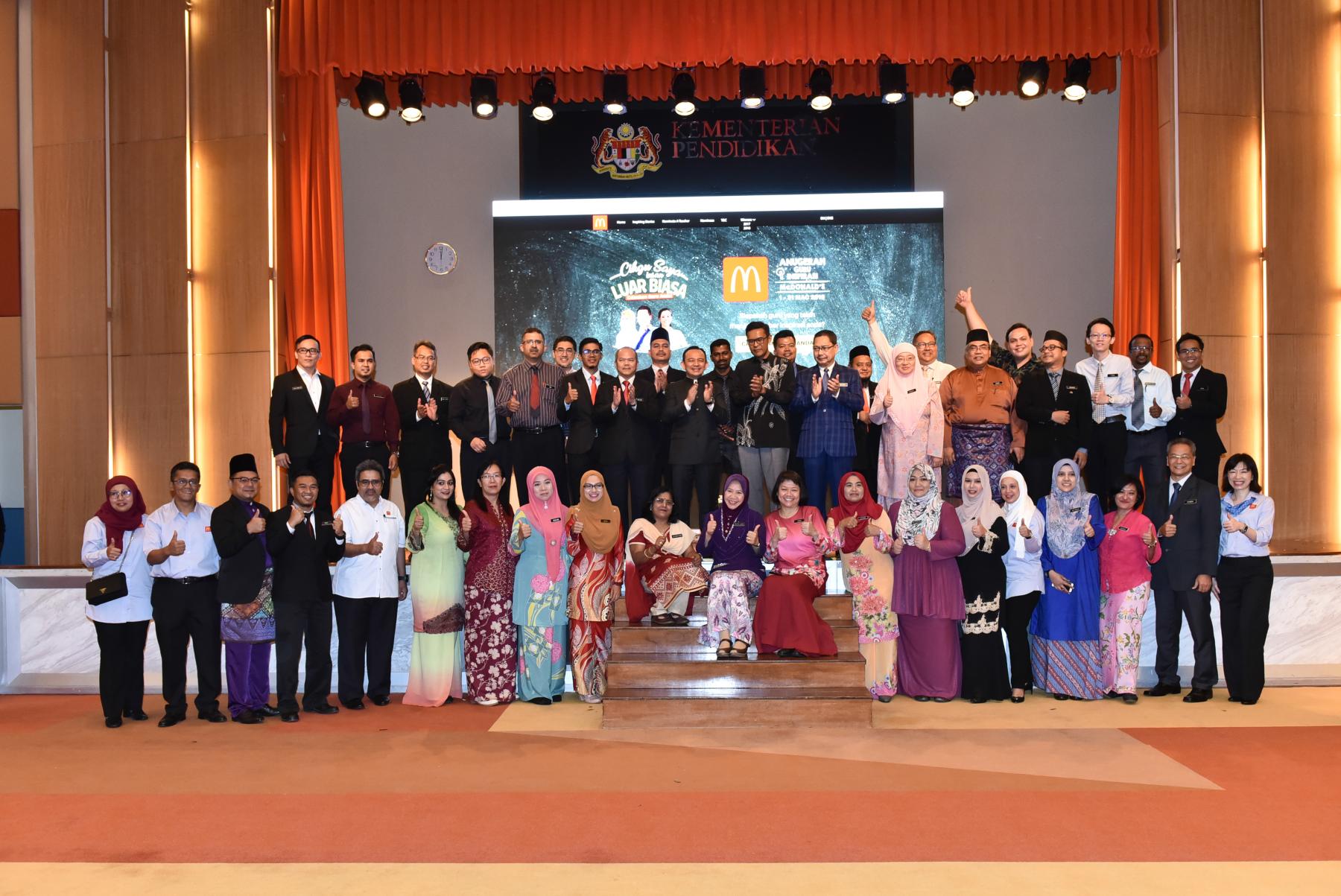 Members of the public who wish to submit their nominations may do so from 1 March till 31 March at www.mcdonalds.com.my/anugerahguruinspirasi
Anugerah Guru Inspirasi McDonald's is one of the initiatives under the Education Ministry's collaboration programme with McDonald's Malaysia in 2019.
In celebration of this year's Teachers' Day, McDonald's will also be organising its fourth annual motivational seminar at several locations nationwide, delivered by well-known motivational speaker Dato' Dr Hj Mohd Fadzilah Kamsah.
Teachers' Day celebrations will also be carried out at McDonald's restaurants across Malaysia throughout April, where Teachers' Day parties will be held. These gatherings will include games, photo sessions, and refreshments to celebrate the dedication of teachers in nurturing the future generation of the nation.