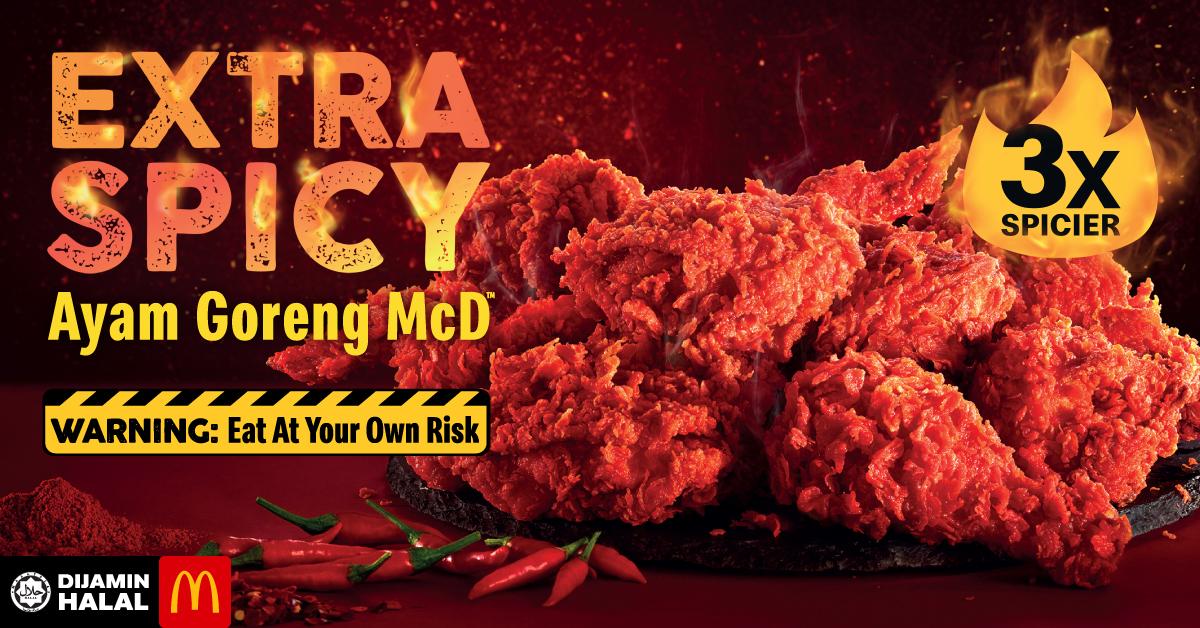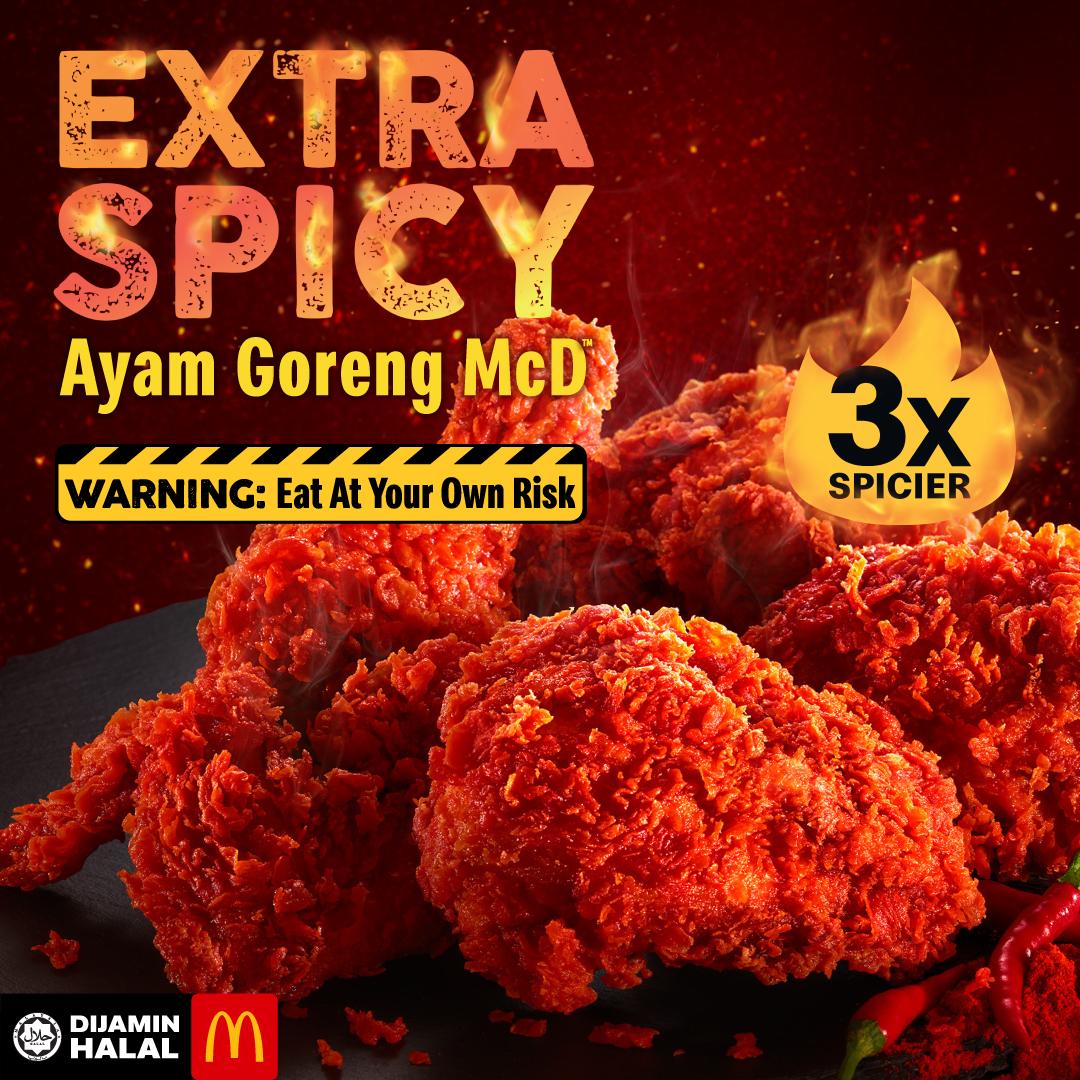 It has come to our attention of various social media posts regarding the new Extra Spicy Ayam Goreng McD, alleging that it is made from artificial and hazardous ingredients. McDonald's Malaysia would like to assure all Malaysians that the Extra Spicy Ayam Goreng McD is made with real ingredients including bird's eye chili (cili padi) and different spices such as capsicum and black pepper. We would also like to emphasise that no artificial ingredients have been added.
We have called out 3x spicier to highlight its spicy intensity, as it is indeed 3x spicier than our usual Spicy Ayam Goreng McD.
In view of this new level of spiciness, customers are advised to try or decide on the Extra Spicy Ayam Goreng McD based on your personal tolerance of spicy food.
Thank you.