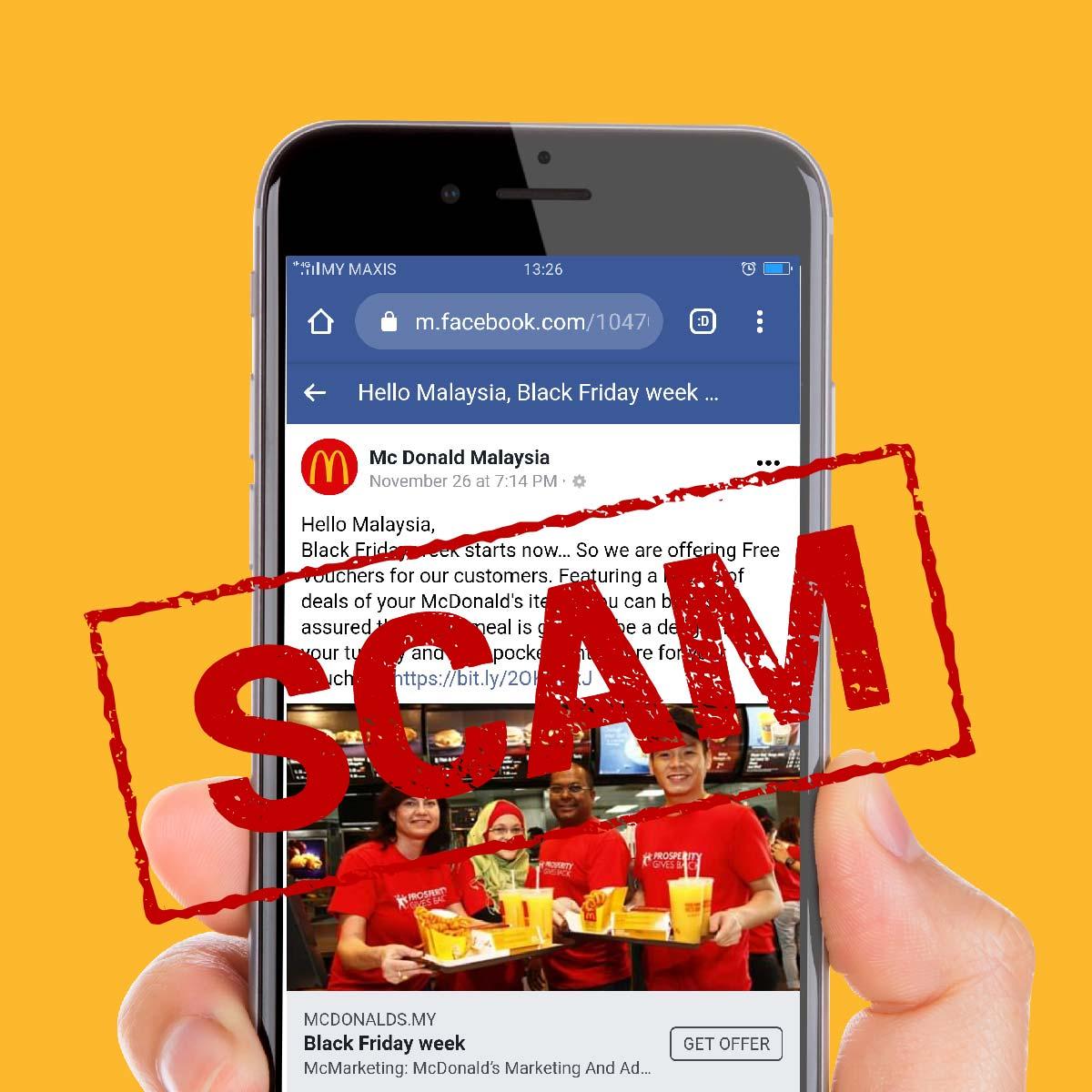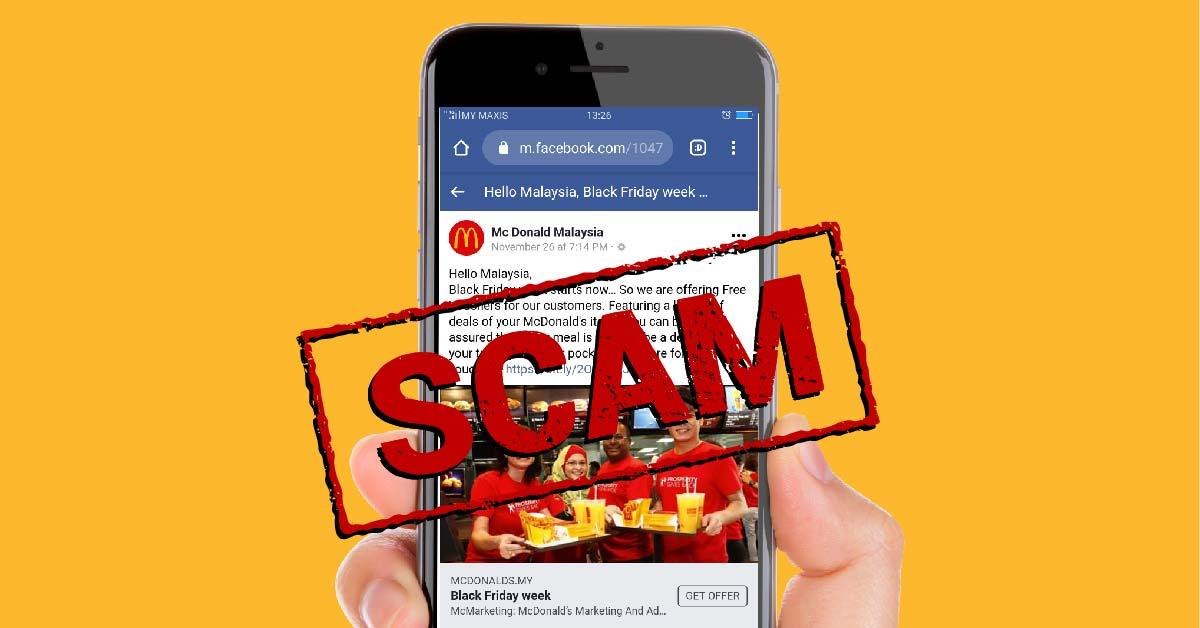 We have been informed of a purported promotional post by McDonald's® that claims to give out free McDonald's® Vouchers in conjunction with Black Friday. We wish to clarify that this post is a scam and is not authorised by McDonald's® in any way. Customers are advised not to respond to the promotion. For further enquiries, please contact our Customer Service at https://www.mcdonalds.com.my/contact. Thank you.
Penipuan Baucer McDonald's Percuma
Kami telah dimaklumkan tentang satu promosi yang kononnya menawarkan Baucar McDonald's® untuk percuma bagi menyambut "Black Friday". Kami ingin menjelaskan bahawa promosi tersebut adalah satu penipuan dan tiada sebarang kaitan dengan McDonald's®. Para pelanggan dinasihatkan agar tidak memberi maklum balas terhadap promosi tersebut. Untuk maklumat lanjut, sila hubungi Khidmat Pelanggan kami di https://www.mcdonalds.com.my/contact. Terima kasih.