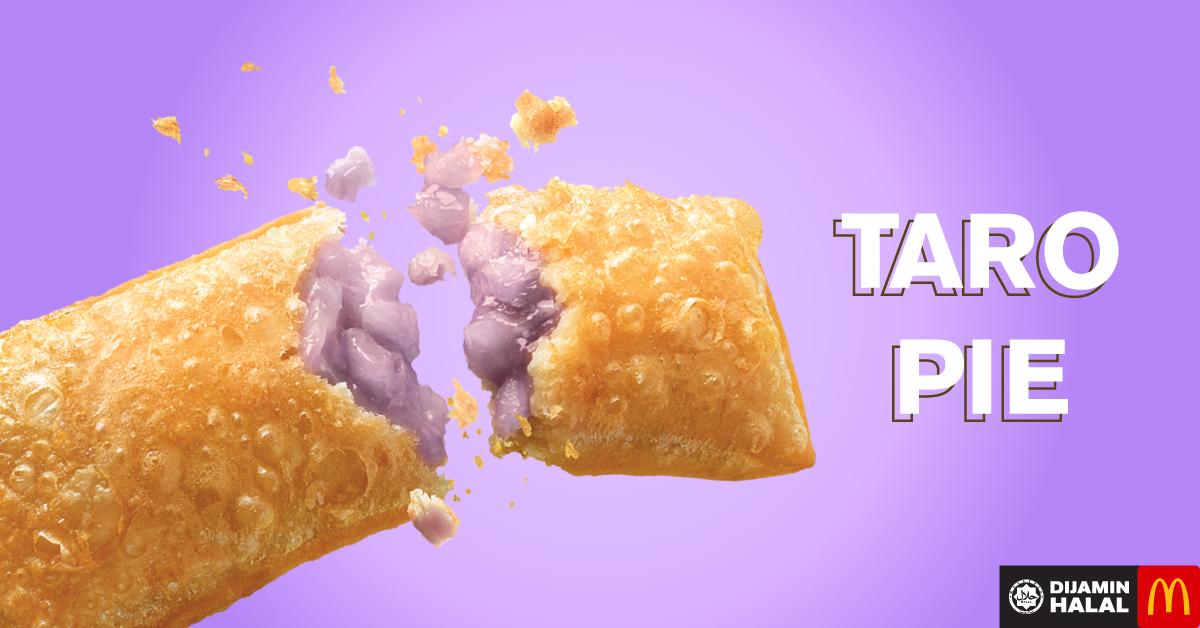 Back by popular demand, it's a local flavour with a crispy twist!
The Taro Pie returns to McDonald's for your enjoyment! A crispy crunchy pie shell on the outside, with a delicious yam filling awaiting you on the inside. It's the perfect dessert to compliment a meal, and an even better snack, any time of the day!
Grab yours now before it's all gone!