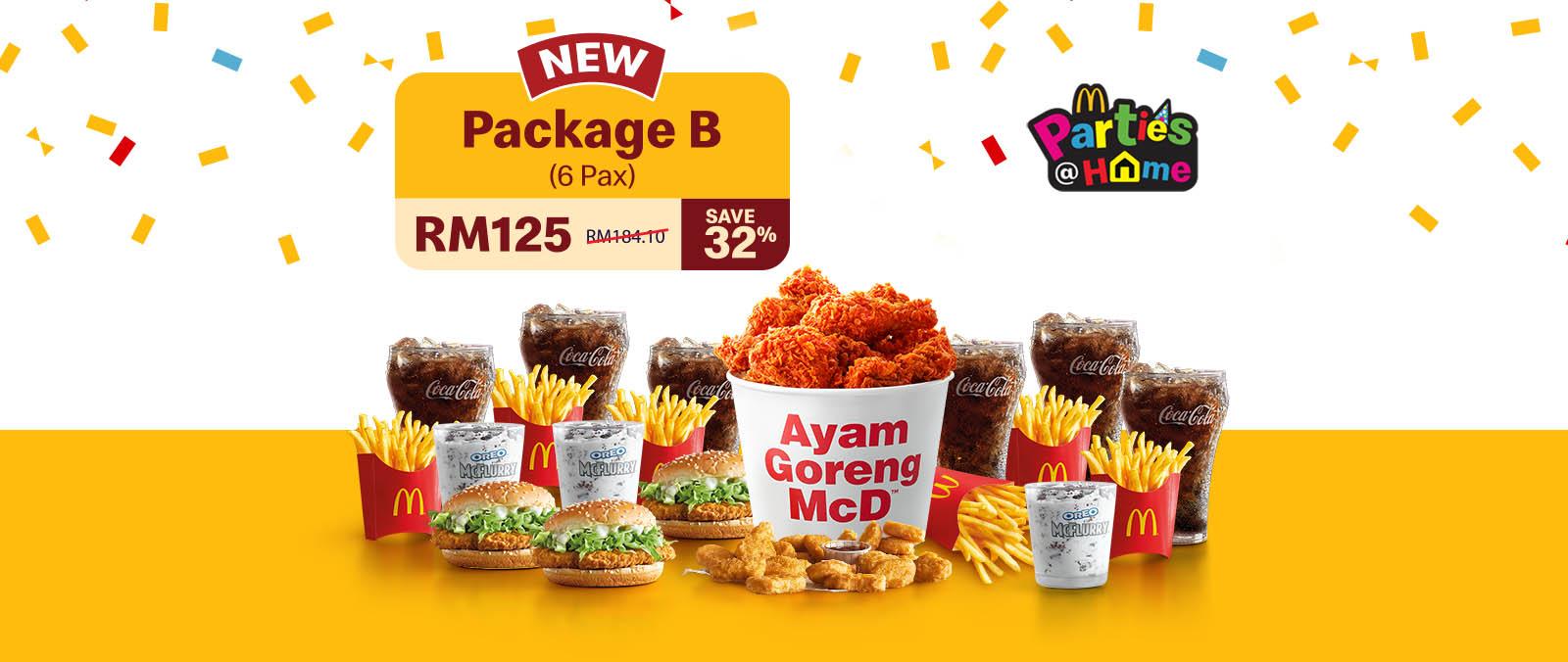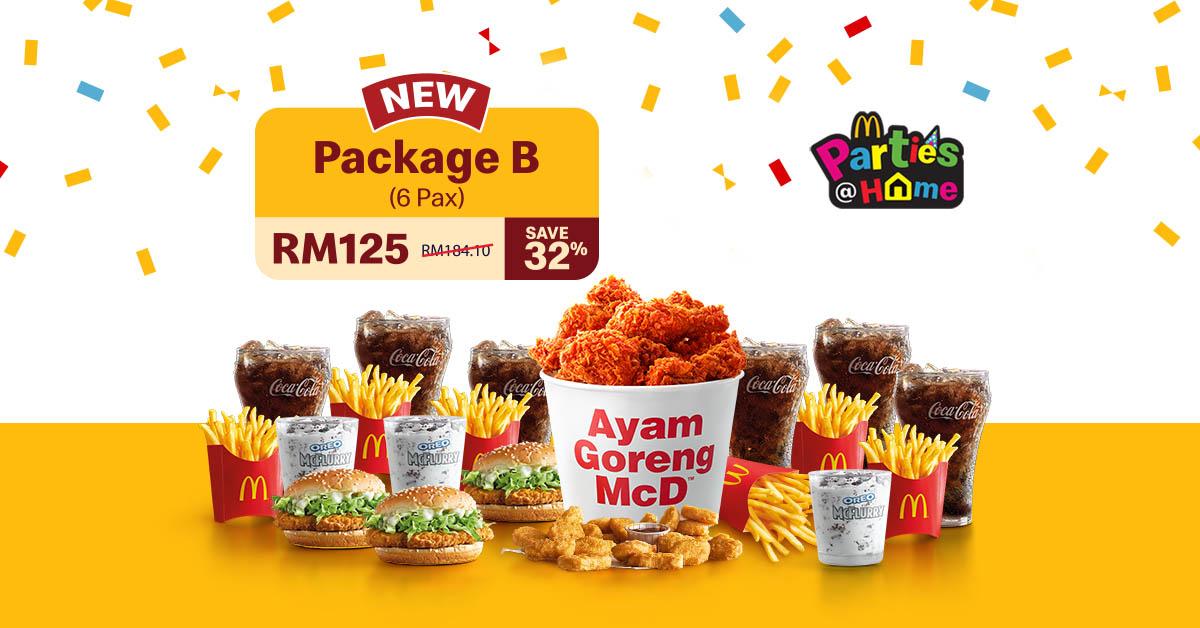 Share happiness with your friends & family when you order our new Parties @Home package from just RM125.
Featuring an all-chicken line-up, this package is perfect for sharing with your loved ones! Here's what you can expect:
9pcs Ayam Goreng McD
3x McChicken
20pcs Chicken McNuggets
6x French Fries (M)
3x Oreo McFlurry
6x Coke (M)
That's not all, you'll also get a FREE Big Mac Lunch Box and Party Accessories (Name Tags, Cup Holders, Party Hat, Tray Mat). Order today via McDelivery or find out more.