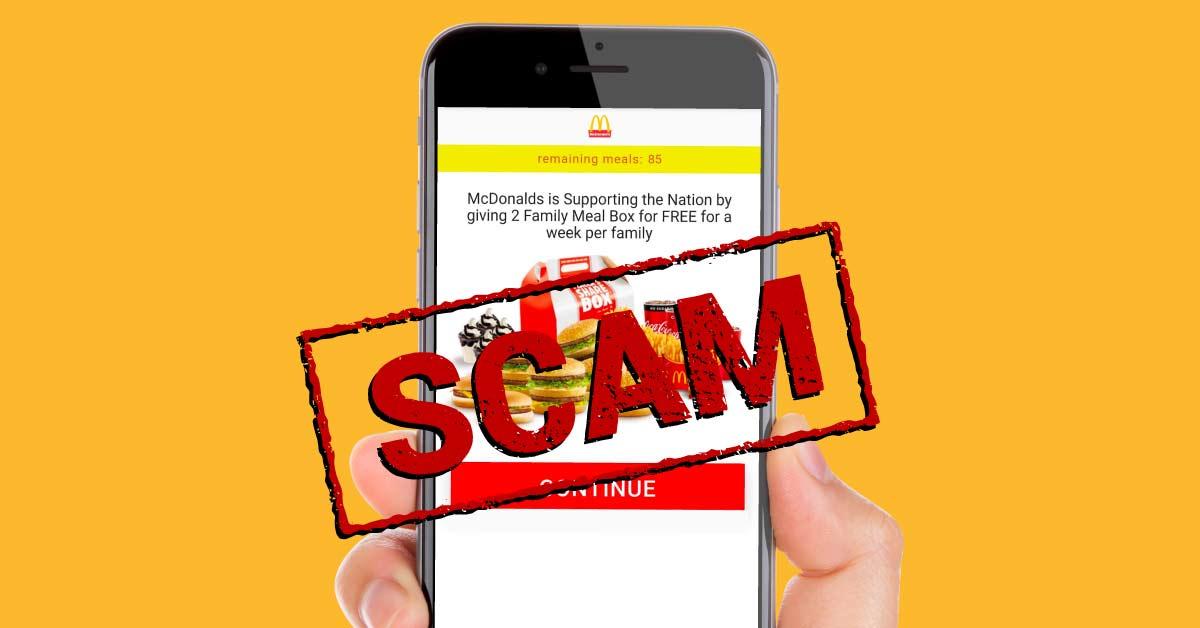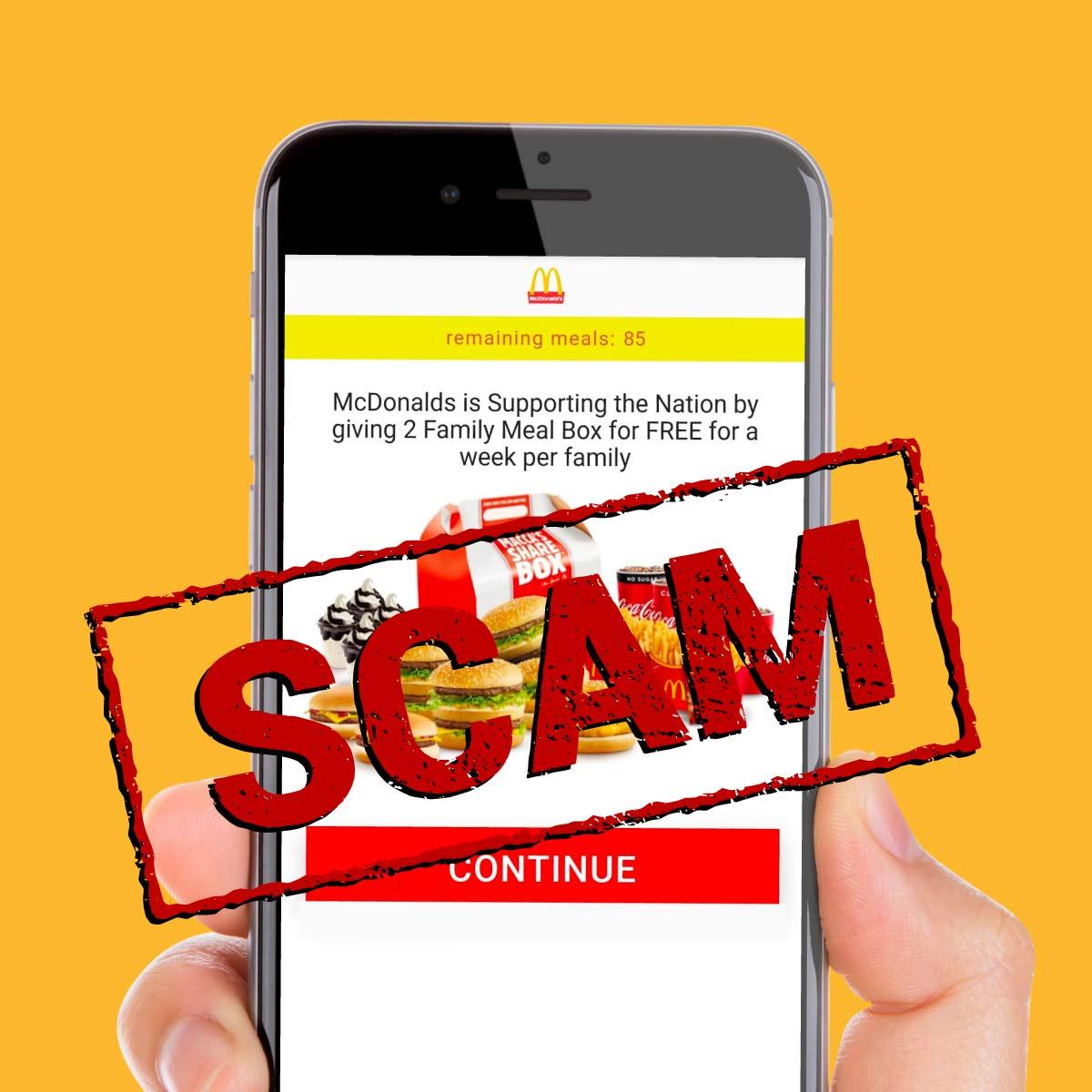 We have been informed of a purported promotional post by McDonald's that claims to give out 2 free Family Meal Boxes for a week per family, by participating in a survey.
We wish to clarify that this post is a scam and is not authorised by McDonald's in any way. Customers are advised not to respond to the promotion or survey. For further enquiries, please contact our Customer Service at https://www.mcdonalds.com.my/contact. Thank you.
Penipuan Set Keluarga McDonald's Percuma
Kami telah dimaklumkan tentang satu promosi yang kononnya kami menawarkan 2 Set Keluarga McDonald's percuma selama seminggu untuk setiap keluarga yang menyertai survey secara dalam talian.
Kami ingin menjelaskan bahawa promosi tersebut adalah satu penipuan dan tiada sebarang kaitan dengan McDonald's. Para pelanggan dinasihatkan agar tidak memberi sebarang maklum balas terhadap promosi atau survey tersebut. Untuk maklumat lanjut, sila hubungi Khidmat Pelanggan kami di https://www.mcdonalds.com.my/contact. Terima kasih.